Ebru Water Marbling
Fabric Care Instructions
Remove from bag and hang to air dry completely.
Rinse thoroughly in cold water, to remove the thick water mixture (seaweed) from the material completely.
(Optional): soak for 10 minutes in fabric softener, then rinse in cold water.
Hang dry
Quickly iron using the silk setting to set the paint color.
Hand wash, air dry, use iron on low setting as needed.
Note: Your fabric has been painted with special acrylic paints, not dyed. Like any color or paint, it can fade, but it will generally not run after the initial rinsing. You can use Scotch Guard to protect against spills and staining.
---
Silk Scarves


Silk Ties and Hankies (and cuff links)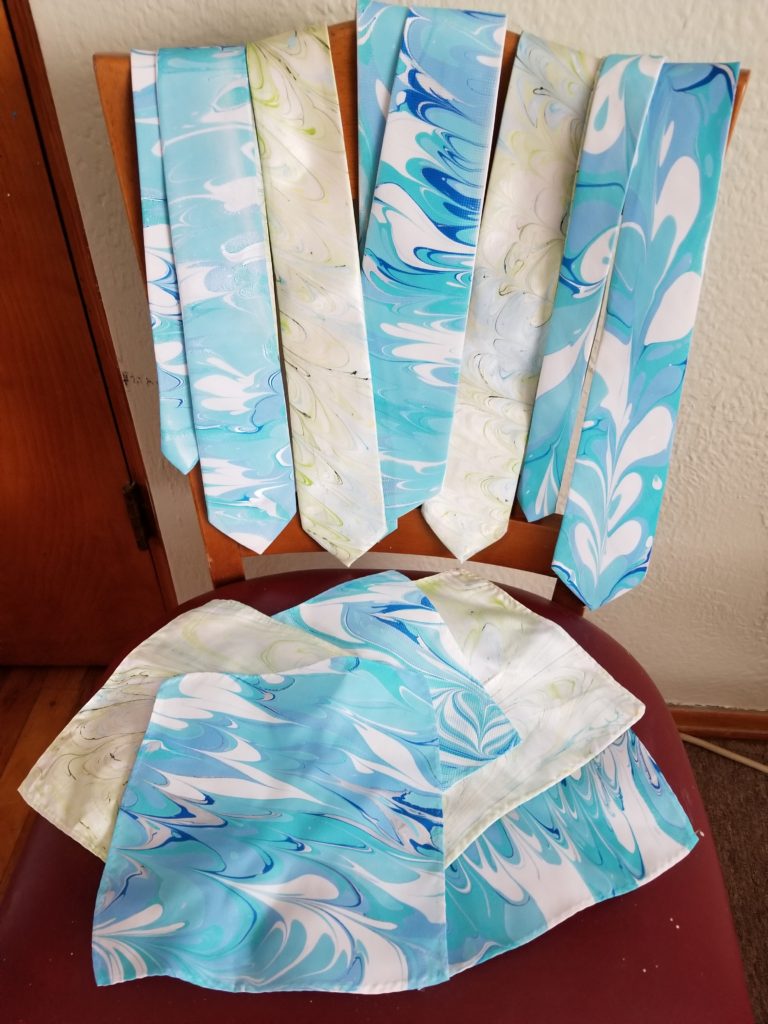 Decorative Cotton Pillow Cases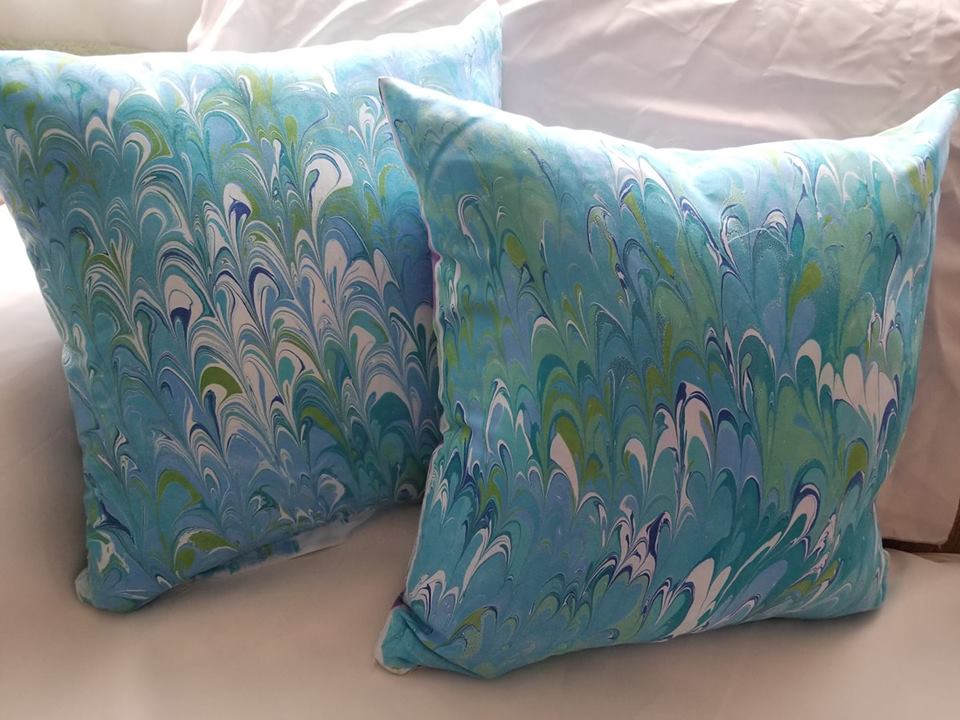 Table Runners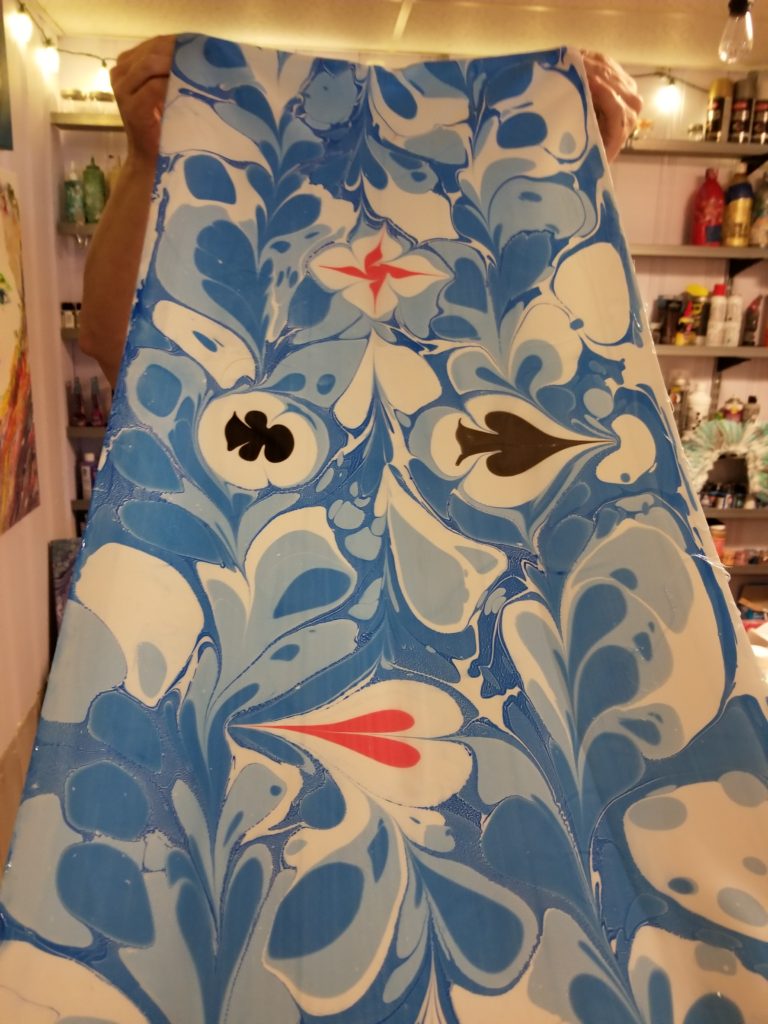 Cotton Napkins