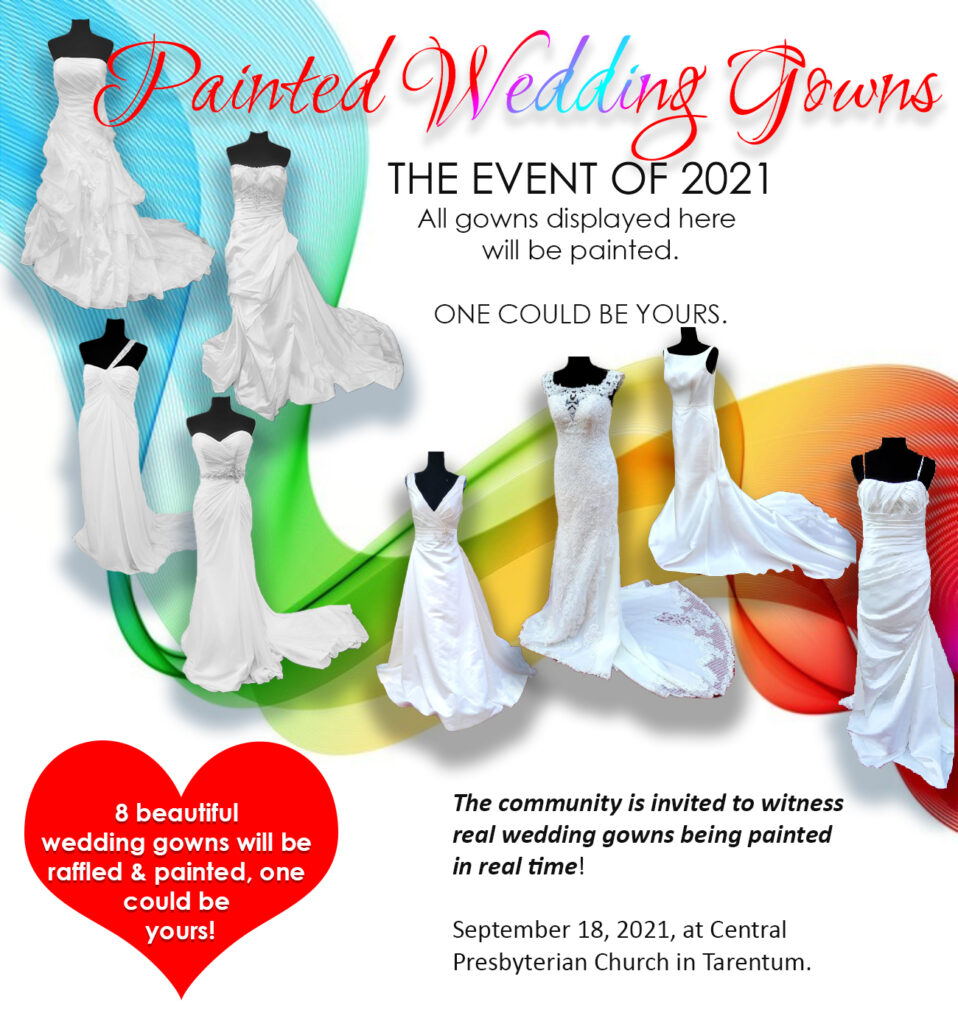 Help a town and win a gown!
I am coordinating a unique art project where I will be painting 8 full length wedding gowns in person. In cooperation with Tarentum businesses, Tarentum Night Market, and Central Presbyterian Church of Tarentum, I am partnered with their community to create a unique "live" event where each of the 8 gorgeous wedding gowns will be raffled and then painted.
---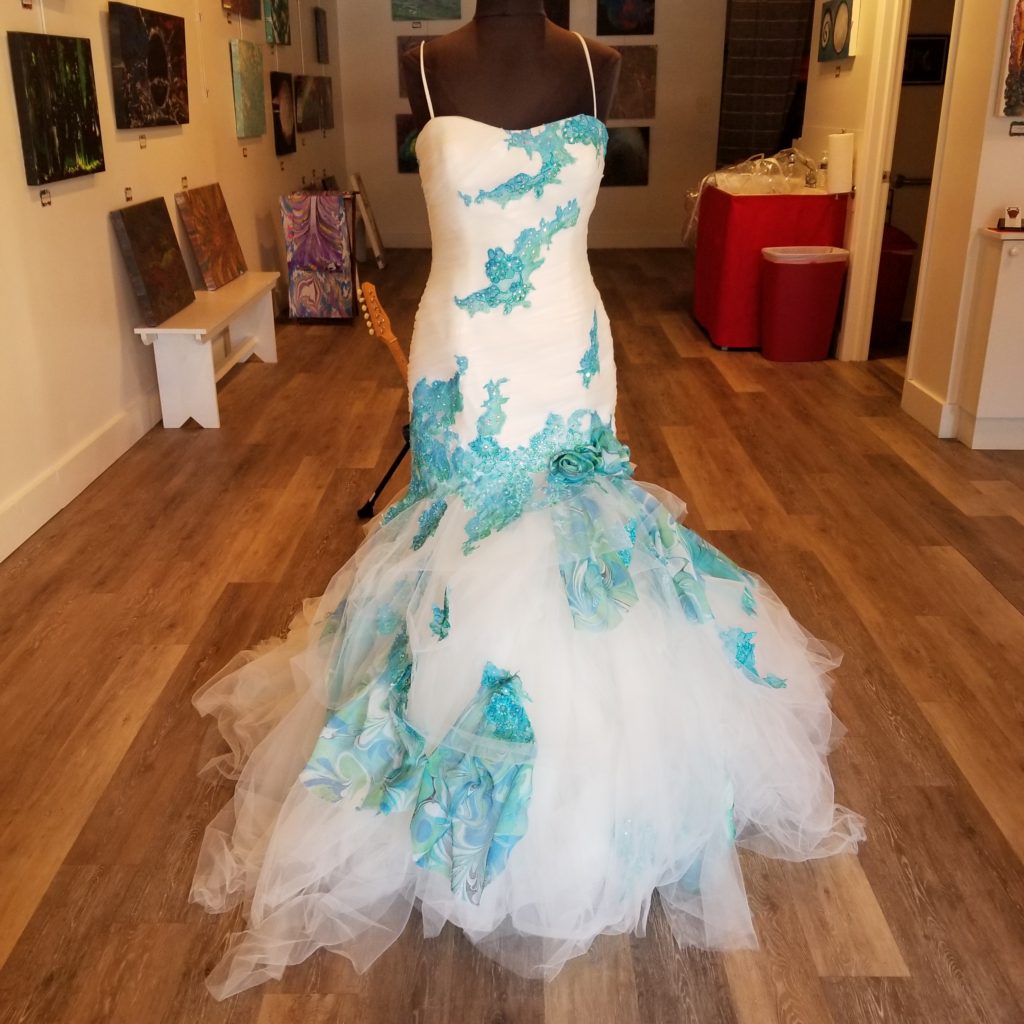 Eight lucky winners will choose their own color palette and one of three painting methods which I will use to make their gowns exclusively their own at this incredible event.
---
This is such a fun and interactive event, I hope you will join me and the Tarentum community as we endeavor on this most amazing live art project.
---
Each gown is currently on display in Tarentum businesses, where raffle tickets are being sold. Using the map below, go on the Wedding Gown March to see each of these stunning gowns up close and in person. You can also purchase tickets here on this website for just $25 each.
---
Please see details below for the Wedding Gown March, Raffle Info, The Art Event and The Mock Reception.
---


Each gown is displayed in a different Tarentum business. Go on a quest to see each gown!

8 Winning tickets will be drawn, one for each gown.
Where: The Murphy Building, 414 Corbet St. Front entrance
When: 7 PM Thursday, September 16, 2021
Purchase tickets at any of the Tarentum businesses that are hosting our gowns, or you can do it right here and now!
Gown #1 / Size 14




On Display at The Praha
Bar & Restaurant


Gown #2 / Size 14




On Display at
Seita Jewelers


Gown #3 / Size 8




On Display at
Dry Bones


Gown #4 / Size 12




On Display at
The Murphy Building



Gown #5 / Size 10




On Display at
Leyman Flower Shop


Gown #6 / Size 10




On Display at
Corbet St. Vapes


Gown #7 / Size 14




On Display at
Hailey's Hair
Creations & Spa


Gown #8 / Size 10




On Display at
Merle Norman

Each winner will choose their color palette & select from three painting options: Water marbling, the hombre effect, or hydro-painting (in a swimming pool). Winners/models will participate in the process when possible.
Where: Central Presbyterian Church, 305 Allegheny St. 4th Avenue side parking lot
When: 3 PM, Saturday, September 18, 2021

Live DJ, signature drinks, and more!
Where: The Praha Bar & Restaurant
When: 5 PM, Saturday, September 18, 2021